For outdoor events, we offer a full-fledged banquet menu, dishes can be served in a restaurant version or in portions at a buffet table.
As cold appetizers, you can choose assorted fish or meat, aspic tongue, boiled pork with mustard, herring and pickles.
Chicken stuffed with pancakes will be a great surprise for guests. This is a hearty and tasty dish.
A lot of interesting canapes and tartlets with salads will decorate any table. You can serve several salads in tartlets:
"Olivier" – with homemade ham and mayonnaise,
"Beijing" – with egg and pork,
"Tenderness" – based on chicken fillet and pineapple,
"Hawaiian" – with smoked chicken fillet and orange.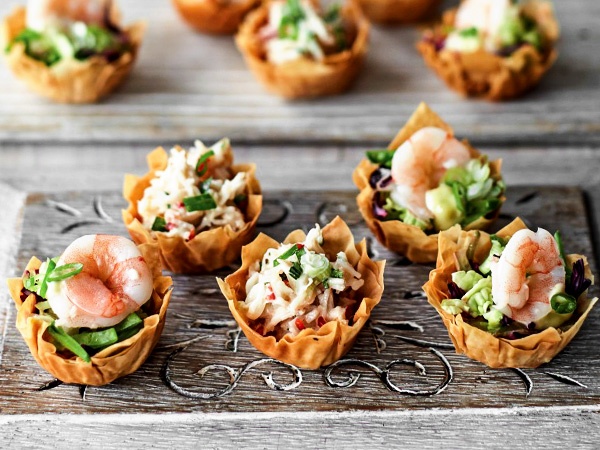 Hot snacks from the professionals of the cafe-restaurant Nikki will not leave your guests indifferent.
An excellent portioned option is pancakes with julienne. This is a successful combination of champignons with thin dough and cheese.
Hearty potato pancakes with meat will delight fans of Ukrainian cuisine. Draniki go well with pickles and assorted vegetables.
Fish in batter and chicken sticks will be an excellent addition to the festive table.
A spicy dish – french fries with garlic sauce – will appeal to lovers of spicy.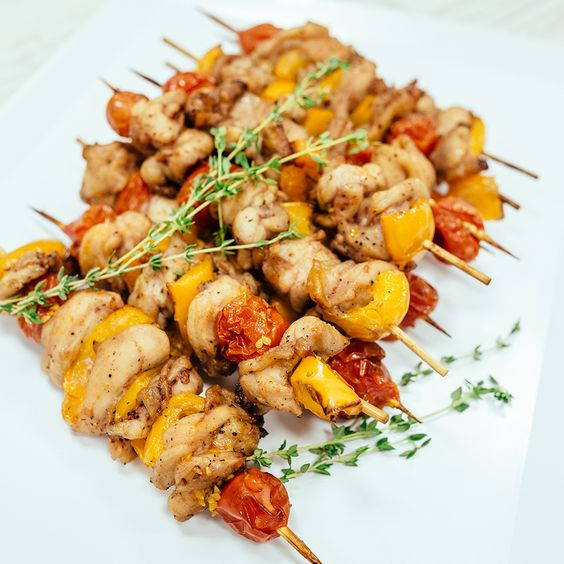 For an off-site banquet, we offer a huge selection of grill menu. Customers can order chicken or pork kebabs, veal steaks in sweet and sour or cheese sauce. Salmon steak is a welcome dish on all holiday tables. Grilled vegetables will be an excellent addition to the meat assortment. Various sauces are provided for meat dishes, which give them a special piquant taste.