Nikki is a modern cafe-restaurant with excellent cuisine, European quality of service and friendly
staff. The institution includes two halls decorated in different styles, a bar and a small stage.
In Nikki cafe you can order a banquet to celebrate your birthday with your friends,
wedding anniversary, dissertation defense and other important events. We also host memorial dinners, corporate events, seminars and
children holidays. Every day you will be offered a delicious full-fledged lunch, a light dietary
snack or coffee with an original dessert. In summer – refreshing non-alcoholic cocktails with ice,
and in winter – warming herbal teas.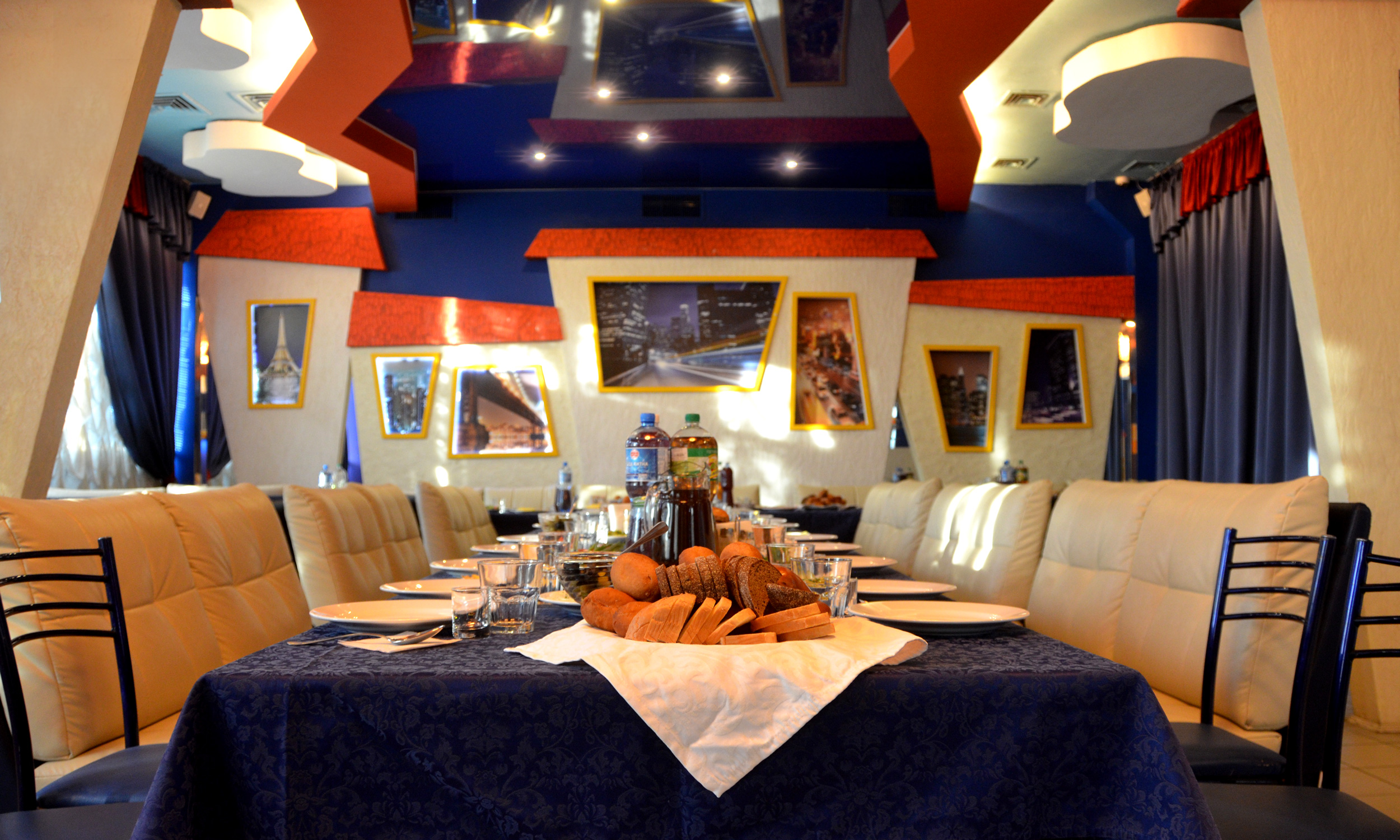 Need help?
Order a call and our operator will contact you shortly to provide a consultation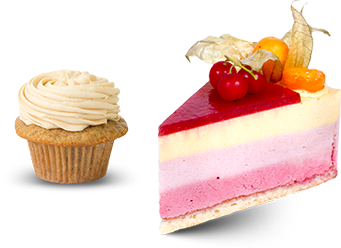 Our advantages:
convenient location of the restaurant;
presence of parking under the building;
original room design;
you can order a banquet for a company for 10, 15, 20, 25, 30 or more people;
a large area of ​​premises, the halls are also suitable for large companies;
the possibility of renting halls for conferences, seminars, trainings, presentations;
availability of a menu with dishes of Ukrainian, Mexican, Georgian, French and Bulgarian cuisine;
opportunity to order an author's birthday cake;
the presence of a climate split system to maintain optimal conditions in the room;
equipment for connecting a microphone, projector and other multimedia equipment;
piano and stage;
large dance floor;
your holiday can last even after 23.00, because we are in a separate building.
Our two halls are designed for a different number of guests – 30 + 70 people. They are isolated, but if you open the doors, the space can be combined. The design of the large hall is designed in bright colors. There are many large details and original solutions in its design. The concept of the hall is the voluminous space of a small European town. The walls are decorated with paintings with LED lighting. To illuminate the original ceiling, LED lighting is also used.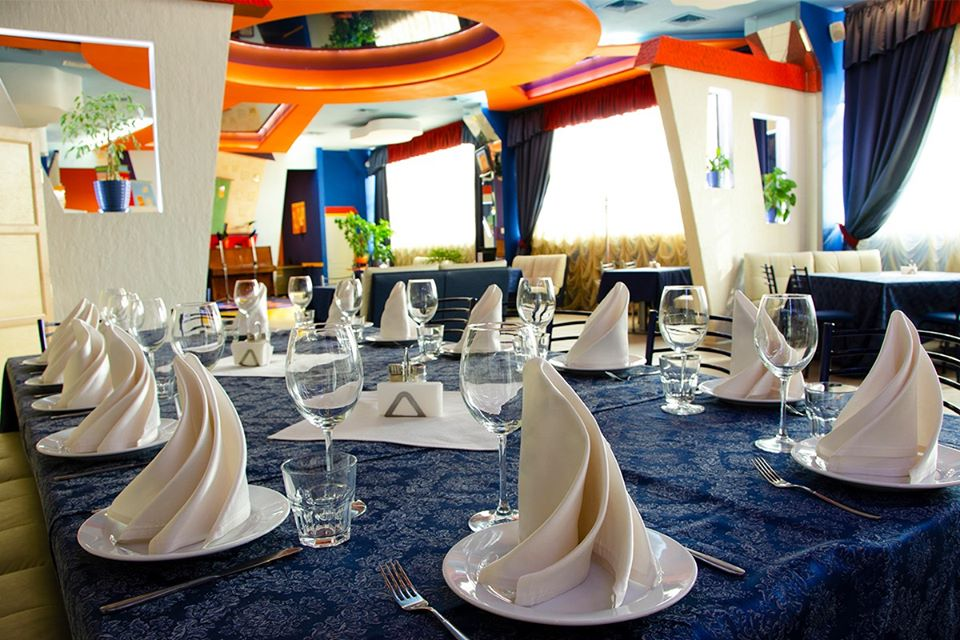 The restaurant is furnished with comfortable tables and soft sofas with light upholstery. Such furniture allows you to completely relax and unwind during the banquet. The large hall has a modern stage, which is illuminated when musical compositions are turned on. Guest singers, musicians, magicians and artists of other genres can perform on the stage. Guests can come out to the microphone to wish happiness to the hero of the day and the newlyweds, read congratulations to them, sing a song, etc.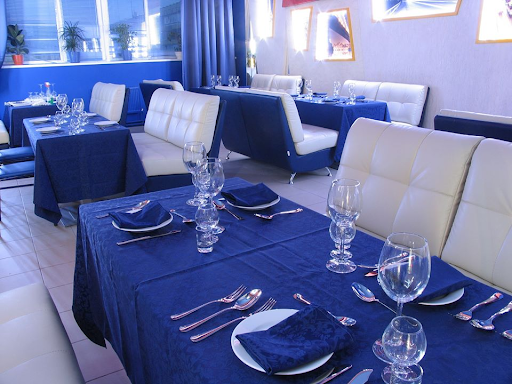 For small events, a hall for 30 people, decorated in a classic style, is suitable. The soft folds of the curtains and the magenta installations on the walls create a special atmosphere in the room. In this cozy room, your guests will be able to have a pleasant time in table conversations, remember their favorite moments in the company of friends, say a prepared toast in honor of the hero of the day or the newlyweds.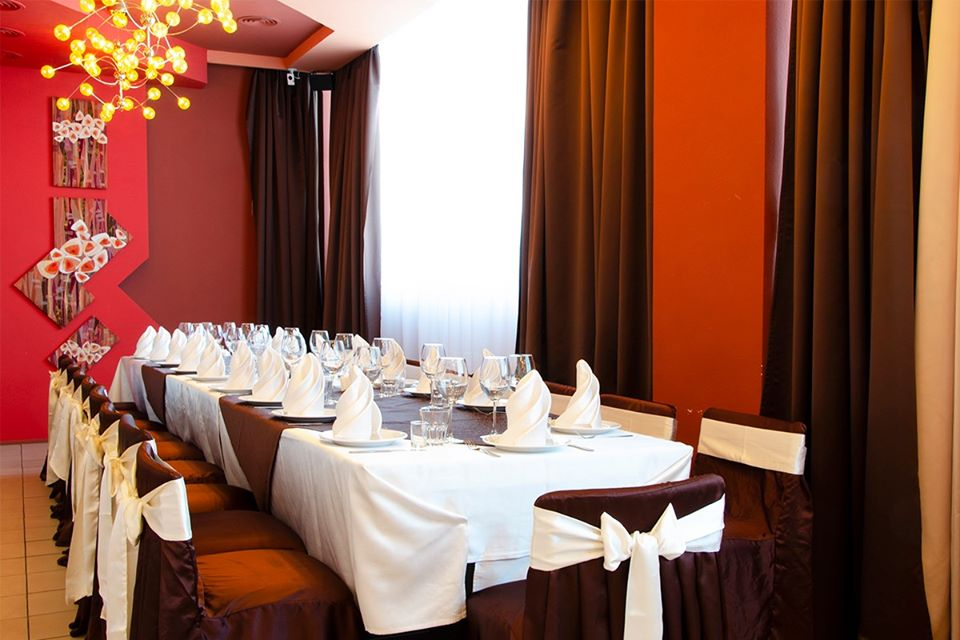 The room is illuminated with stylish lighting fixtures that look like a bouquet of bright flowers. This impression is created by round closed shades attached to the metal frame of a modern chandelier. Snow-white tablecloths, exquisite tableware and cutlery will help your guests to feel the high level of our restaurant.
We can make an order for a banquet hall today for tomorrow. To do this, just contact the administrator of the institution and find out if the hall is free. Call!
Need help?
Order a call and our operator will contact you shortly to provide a consultation