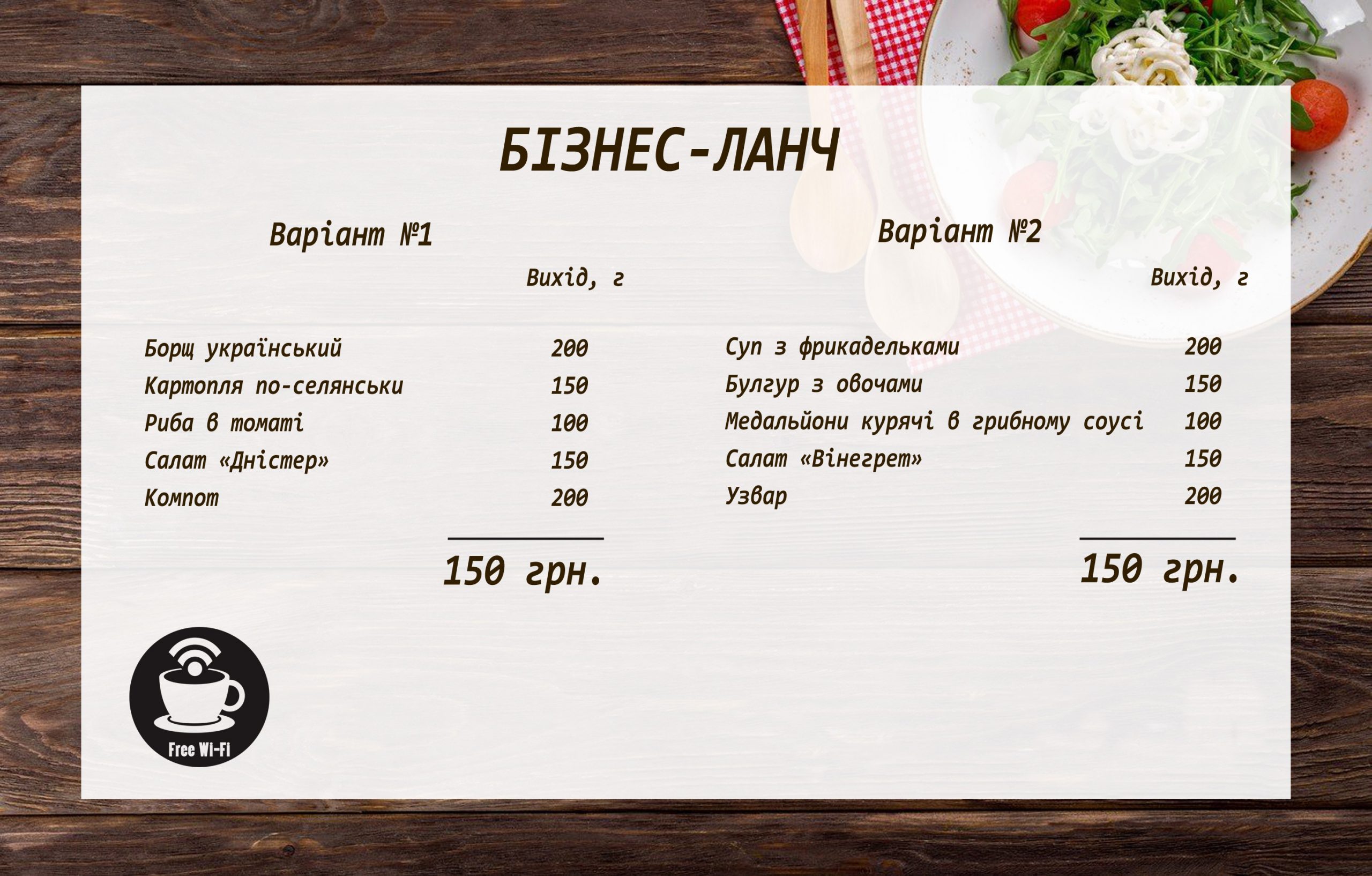 From Monday to Friday, from 12:00 to 15:00, you can order a business lunch at the Niki restaurant. This is always a tasty and inexpensive set of several dishes to your taste. There are two business lunch options in our cafe.
The advantages of dining in our restaurant, in addition to delicious food and a variety of drinks, are also free internet and a free parking area. And the universal meal delivery time always coincides with your lunch break.
You will never overpay for lunch, because a business lunch is an economical option for a full meal with a limited but convenient time. The restaurant's waiters will do everything to ensure that you receive your order as soon as possible and have time to enjoy your meal during the break between work.